Here's a few pics from Luke and Jack's photo session last week!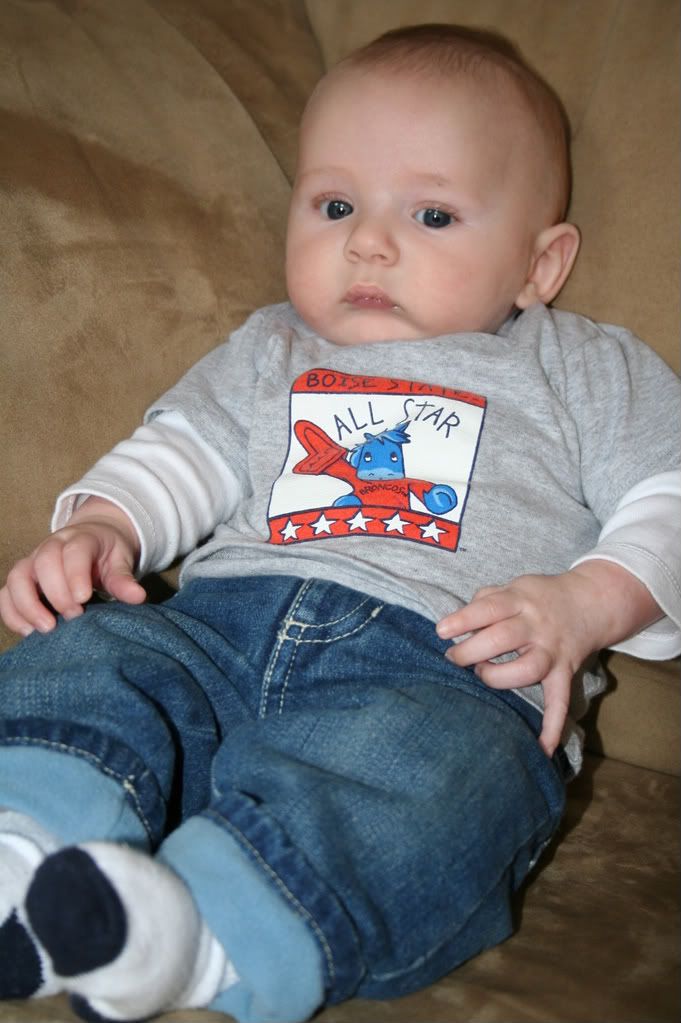 Jack looks so serious, however, he had just woken up from a nap! He has the cutest smile! Maybe next time Jack!

We are all getting together this Saturday to celebrate Brian's and Olivia's birthdays (we had to narrow the celebrations down to a few times a year). It'll be the first time all the grandkids will be together since Luke and Jack were born! Cross your fingers that nobody will be sick! I'll be sure to get lots of pictures!